Angela responded with a smile. Nathalie kissed her forehead and placed the mask over her face. Nathalie and Ian both took one of Angela's hands in theirs as Nathalie began a short countdown.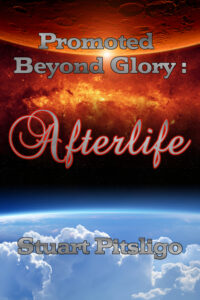 "I'm dropping you in five…four…three…two…one…" Nathalie hit the button to release the board and as it slid into the vat she felt a sickening twist in her stomach at Angela's scream of pain as the freezing water consumed her. She looked at Ian who had himself turned pale, shaking and sweating with the same fear as she was. She grabbed his hand and held it tightly, fighting to control her stomach and even her bladder as the screams of pain from Angela slowly began to subside.
Angela's eyes snapped open the moment she felt awake again. Immediately she felt a sensation resembling bliss, of floating freely in utter peace, but it quickly turned to a pang of elation when she realised she was enshrouded by a familiar haze, and that they had been successful. But the elation quickly gave way to a sense of urgency about her planned experiments and she leapt to her feet and looked around her. It was just like the last time, with people emerging from the haze to be greeted by pairs of angels in white robes. Her two angels approached her, smiling the same bland smile worn by all the angels.
"Hello Angela," the first one said. Angela ignored him, she was already focusing on the experiments they had discussed. She reached down to her arm to pinch it, but before she could do that she realised something unexpected.
"Oh, I'm naked," she said.
Extract from Afterlife available from Amazon and all good book retailers.