Let's get some people together in the Tarragona region for hiking tours and associated nature activities. Some crazy people mention swimming in winter, but Amelia looks after that side of things. 🙂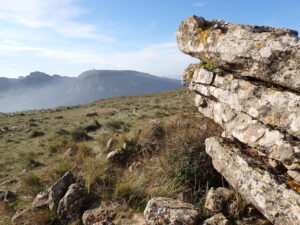 So, on to hiking, but first some words from this individual. if I'm organizing a hike then you should understand that I'm an enthusiastic and experienced amateur, I'm *not* a professional guide. This has ramifications and it's important to manage expectations and responsibilities. I am happy to lead a hike amidst some beautiful scenery but accept no responsibility for anyone who chooses to accompany me. Everyone is welcome to join who:
Has suitable

footwear and clothing

, and brings adequate

food and water

.

Stays together as a group and follow the instructions and guidance of the leader.
Complies with relevant Covid restrictions in Catalunya.
Is reasonably able to cope with the physical demands of the tour.
The intention of these phrases is simply to clarify that we are a group of friends out for a hike together, with no more implied or undertaken, and that we need to use common sense and to behave responsibly in the hills. The above probably applies to anyone who leads a group on any similar social and/or sporting activity.
I'll post in the Tarragona Nature Lovers group regarding meeting time and place. Note that this group is a spin-off from the Tarragona International whatsapp social and networking group. If you want to join the former, you should request an add from the latter.
Looking forward to seeing you out there.