The very phrase: 'the war on [insert favourite topic here]' is almost always about reducing personal freedom and increasing repression and intolerance in one form or another.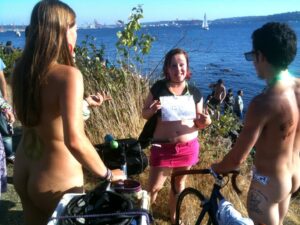 Intolerance breeds hostility and leads only to war and terrorism, whether via Prohibition or Al-Qaida or Communism or Witchcraft. This is why true tolerance is so important for modern civilization to learn.
As John Lennon said: "The main hangup in the world today is hypocrisy and insecurity. If people can't face up to the fact of other people being naked or smoking pot, or whatever they want to do, then we're never going to get anywhere." Lennon was speaking in 1969, have we moved on?
Extract from the World Naked Bike Ride book.