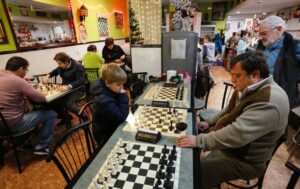 A group of chess enthusiasts gathered for a rapid chess tournament at the local Bar tucked behind the Mediterrani Urbanización of Cambrils. We were about 20 participants with all levels including beginners, young and older experienced club players, to Grand Master.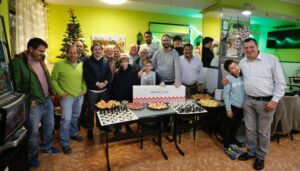 The winner took home the Spanish Ham. This being my first chess tournament, I didn't expect to do very well, and was entirely unsurprised by the outcome (1-4). However, it was fun, and provided the opportunity to have a few games of chess, meet new people and to practise a little Castellano, all at the same time.
The local complimentary Tortilla was tasty too!