Please support the #WNBR book #Thunderclap campaign here: https://www.thunderclap.it/projects/57163-the-world-naked-bike-ride-book?locale=en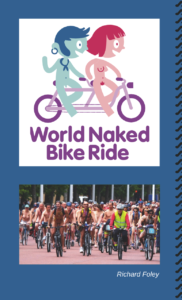 It's important to login to Thunderclap and support the campaign directly. Tell your friends. Share, share, share. Let's make this happen!

The book, and the World Naked Bike Ride, need all the support and media coverage we can drum up. From the campaign website: More than 12 billion Thunderclap messages have been seen by people across 238 countries and territories. It's the world's first crowdspeaking platform, and over 7 million people have donated their social reach for ideas and causes that matter.

Grab a copy of this unique #WNBR book! Grab your #bike too and save a barrel of #oil today! The WNBR book campaign needs you!